from THE ENDOWMENT FUND of
THE FIRST UNITED METHODIST CHURCH OF NORTHVILLE
The Endowment Trustees encourage projects that provide a visible
and an enduring testament to those who have donated to the Fund.
Evaluation Guidelines and Criteria
The committee evaluates the requests for consistency with the following Charter guidelines:
"The Endowment Fund is created and exists solely for the charitable purposes of the Church with its principal objectives being:
The promotion and development of religious, charitable, and educational activities;
and/or nonrecurring purposes not regularly budgeted"
The committee uses many criteria in evaluating the project requests such as:
Will the project help attract new church members?
Will the project promote the involvement of church members?
Will the project create stakeholders with an investment of time and effort?
What is the project's likelihood of success?
Will the project affect multiple generations?
Will the project promote stewardship and/or discipleship?
How much value will the project have compared to the cost?
TWO OPTIONS ON HOW TO COMPLETE THE ENDOWMENT APPLICATION:
(1) DOWNLOAD REQUEST FORM
CLICK to download the Request for Funding form to complete offline and submit to the First United Methodist Church of Northville Endowment Committee Chairperson, Tom Good, at tomgood54@gmail.com, or to the church office.
 (2) COMPLETE THE ONLINE REQUEST BELOW & SUBMIT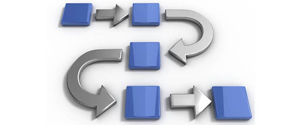 Endowment Fund Application, Approval and Disbursement Process
Application
Groups, committees and individuals identify needs which Endowment could help fulfill in the coming year. These needs can require project funding for one year or for multiple years.
Contact person completes the Endowment Expenditure Request form describing the proposed project.
Endowment Expenditure Request form can be downloaded by clicking on the link below or submitted online by completing the questionnaire form below.
All expenditure requests are submitted to the  Endowment Committee Chairperson (Tom Good tomgood54@gmail.com) or the church office.
The chairperson distributes copies of the expenditure requests to the members of the Endowment Committee (and others as appropriate).
The contact person for each request may be contacted to address quetions by the committee.
Approval
The Committee approves all, part or none of the requested funding, within the overall income available from the Endowment Fund for the year.
The chairperson submits all Endowment Committee approved projects for approval by the Church Council.
The chairperson notifies contact persons of the Church Council determinations.
Disbursement
The chairperson transfers to the Church Treasurer approved funding each quarter based on the timing requested for the projects.
The funds are deposited as "specials" and the Church Treasurer disburses through the normal voucher process.
The sponsoring groups, committees, and individuals use the endowment funds to complete their projects.
Any project money that is not spent is returned to Endowment.