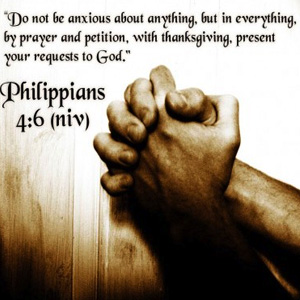 First United Methodist Church is built on the foundation of prayer.  We seek God's guidance for ministry and outreach opportunities.  We pray with and for one another and our community. Whatever your prayer needs, finding peace of mind provides a foundation of strength to face any situation. Your request is a sacred trust and is kept confidential.
There are a few ways you can request a prayer:

Call the church office to speak with a pastor.
Fill out a Prayer Request form found in the Sanctuary pews and place it in the Sunday collection plate or the prayer request box.
Submit an online Prayer Request below.
Please complete all fields below. Please provide one form of contact information (ie. phone or email) so that we may follow up with you if necessary. If, for some reason, you do not have an email account, please enter "n/a".