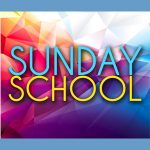 Sunday School
Fall/Winter: Nursery-12th grade.
Summer: Nursery- 6th grade.
We offer theologically-sound, intentional lessons that engage students from preschool through high school that also connect with the Sunday worship service.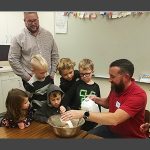 Midweek Recharge: God's Kids

Grades Kindergarten – 2.  God's Kids have the opportunity to join the Midweek Recharge program for dinner with their parents.  God's Kids will then leave their families for music with Ms. Annie and a 30-minute bible study following music.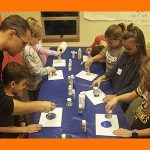 Midweek Recharge: Joy Kids
Grades 3 – 5.MIDWEEK RECHARGE gives kids an opportunity to share a meal, study God's word, sing praise, serve God and connect with each other in a fun way!  We study God's word in a 4-week rotational themed format.  Midweek WORSHIP! is led each month by a specific grade on our  theme.  Contact Rachel Lunning for more information.
Joy Singers/Joy Ringers (G3-5)
Grades 3 – 5. Joy Singers regularly sing in worship services, participate in our special Christmas Songfest, and produce a spring musical.  They practice each week as part of the Midweek Recharge program.  Joy Ringers practice handbells and play in worship in April/May each year. Contact Annie Klark for more information.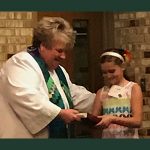 Third Grade Bibles
Third graders receive Communion and personalized Bibles on the first Sunday of October.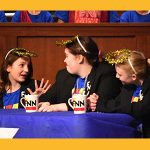 Joy Musical (G3-G5)

Grade 3 – 5.  Joy Musical is presented in the spring.  Auditions are held to assign parts.  Everyone who wants to participate is allowed.  Music is rehearsed on Wednesday nights as part of Midweek Recharge as well as some Sunday rehearsals.  Contact Annie Klark for more information.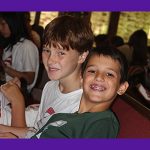 Vacation Bible School
FUMC invites all 4 year olds  (as of January 1, 2022) through completed 5th grade.
Monday, August 8 – Friday, August 12


Daily fun from 9:00 am to 12:00 pm!



Sunday morning celebration, August 14.
More information coming soon!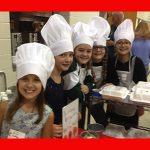 Missions & Me
Grades K-5: Our mission is to help kids anywhere in God's world. This ministry action team is for children in K-5 and focuses on raising funds and supporting in all ways possible: The Methodist Children's Home and other important charities the kids choose to support.