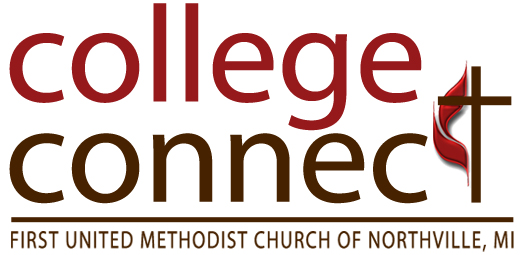 A ministry to support, mentor and minister to our college aged youth while enhancing intergenerational relationships within the church.
Students/Young Adults: Click Here for current events.

Families/Students
Help us connect with our college aged young adults by supplying your child's mailing address, primary email, cell # (for delivery issues), school and major/career interests. Contact: Tracy Ortlieb to sign your college student up; tortlieb@fumcnorthville.org.
Volunteers
Be a "CONNECTOR" for a college student and help deliver Care packages in the fall! This fun ministry allows us to take our church out into the world. Delivery days are always eventful and full of fun surprises. Contact Tracy Ortlieb to volunteer; tortlieb@fumcnorthville.org.
Congregation
Join in our church-wide CONNECTION programs!
– If you would like to help with Care Package donations for this fall, please visit our SignupGenius page. We will pack boxes between services, during Fellowship Time on October 6th, 2019. Please join us, all are invited to help fill and wrap!
– Click on events to learn about other opportunities for young adults!
– Winter connection opportunities for the congregation will be held in early February each year. During Fellowship Time, we will be preparing mailings for our students. Help brighten their cold winter by making a card or writing a short note!
Have an idea, share it with Tracy Ortlieb; tortlieb@fumcnorthville.org or 248-982-0513.