This Week's Events
Wednesday, May 10

Final KidsConnect for 2022-2023 (End of Year Party!)

Sunday, May 14th

Cherub Choir sing during worship
Preschool-Woman at the Well
Elementary-Peter and Tabitha
Coming Up
May
Sunday, May 23rd

Children's Choir sing during worship
Preschool-The Holy Spirit
Elementary-Pentacost

May 26th-29th-Family Camp at Lake Louise

Sunday, May 28th-Memorial Day Weekend

No Preschool or Elementary Sunday School
June
Sunday, June 4th-Preschool and Elementary Sunday School

Sunday, June 11th-Preschool and Elementary Sunday Schoo

l

Family Picnic at ITC Community Park

Sunday, June 18th-Preschool and Elementary Sunday School

Sunday, June 25th-Preschool and Elementary Sunday School
Other Important Dates:
May Elementary Memory Verse
This is nothing other than the ministry I received from the Lord Jesus: to testify about the good news of God's grace. Acts 20:24b
Children who memorize the monthly verse can earn a prize from the prize box. Children can recite the verse aloud to Rachel at Sunday School or KidsConnect. If they prefer, children can be recorded reciting the verse and the video can be emailed to Rachel.
Memorial Day Family Camp

May 26 – May 29, 2023
Join us for our church's annual Lake Louise Family Camp on Memorial Day weekend. Accommodations include log cabins or private rooms in the Retreat Center. All meals are provided. There are activities for all ages or you can set your own schedule. For more information and to register, contact Russ or Judy Dore' at 248-349-1052.
Family Picnic at the Park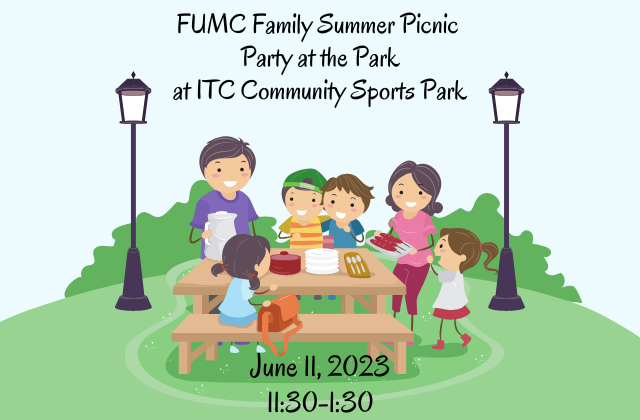 Join us after church on June 11, 2023 at ITC Community Sports Park (51000 Eight Mile Rd, Northville) for a summer picnic! We will meet at the shelter by the playground from 11:30-1:30 for lunch and games together. Lunch will be provided.
VBS 2023

Save the date for July 31st-August 4th, 2023 for our annual VBS. At Hero Hotline VBS, children aged 3 (fully potty trained) through 5th grade will enjoy an interactive, energizing, Bible-based good time as they are called together to serve God. Join us as we answer God's call together, to serve, bring peace, and build each other up!