This Week's Events
Wednesday, March 30-

NO Midweek Recharge-SPRING BREAK

Sunday, April 3-

Sunday School

Preschool: Jesus Blesses Children
Elementary: Holy Week
Coming Up
Wednesday, April 6-

Family Stations of the Cross Walk

Sunday, April 10-

Sunday School

Preschool: Palm Sunday
Elementary: No Sunday School (Children stay in worship for Cantata.)

Wednesday, April 13-

Midweek Recharge-Holy Week Labyrinth Walk

Sunday, April 17: EASTER–

9:15-Worship with Sunday School

Preschool: The Easter Story
Elementary: No Sunday School (Activities will be available in the chapel if desired during service.)

11:00-Worship

Wednesday, April 20-

Midweek Recharge-Youth Musical Rehearsal

Sunday, April 24-

Sunday School

Preschool: Go and Tell
Elementary: Prayer

Wednesday, April 27-

Midweek Recharge-Youth Musical Rehearsal
May
May 8th-Youth Musical Worship
May 22nd-Last Sunday School of School Year
May 25th-Last Midweek of the School Year
May 29th-No Sunday School-Memorial Day Weekend (Nursery available.)
June
June 19th-Summer Family Picnic at ITC Community Park
August
Family Stations of the Cross Walk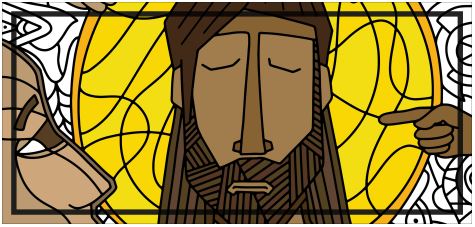 On Wednesday April 6th from 6:00-7:30, we will be having a special Family Stations of the Cross Walk.  There will be eight stations to walk through that tell the passion story.  The stations will be specifically designed for children to engage in the story of Christ's arrest through resurrection. Each station will tell a piece of the story through scripture, a child friendly reflection, questions, and a sensory experience.
Even if your child doesn't normally attend our Midweek program, you are welcome to join us for this special event. This is a great opportunity to engage in faith formation with your child. Each family is asked to send at least one adult to walk the stations with their child to help guide them through the stations.  You are welcome to bring older siblings and other family members as well.
Books of the Bible Challenge
Last week at Midweek and Sunday School, we talked about how during Lent, some people give up something or take up a new practice in order to deepen their faith. The children were challenged to take up the practice of memorizing the books of the Bible, in order, by Easter.  If your child comes to Ms. Rachel and says all 66 books in order by Easter, they will get a giftcard to a place of their choosing!
Kids can also use songs to memorize the books. They are welcome to sing or say them to Ms. Rachel. Click here for the Old Testament Song and here for the New Testament.