This Week's Events
Wednesday, May 18-

Midweek Recharge-The Lord's Prayer

Sunday, May 22nd-Last Sunday School of School Year

Preschool: Jesus Teaches and Heals
Elementary: End of Year Wrap-Up
Coming Up
May
Wednesday, May 25th-Last Midweek of the School Year

Midweek Recharge-End of Year Party

May 29th-No Sunday School-Memorial Day Weekend (Nursery available.)
June
Sunday, June 5th-

Preschool and Elementary activities available in chapel during service.
Renew: Planting Seeds-(MARK 4:1-9)

Sunday, June 12th-

Preschool and Elementary activities available in chapel during service.
Renew: Taking Root-(MARK 4:1-9)

Sunday, June 19th-

Preschool and Elementary activities available in chapel during service.
Renew: Growing-(MARK 4:1-9)
Summer Family Picnic at ITC Community Park

Sunday, June 26th-

Preschool and Elementary activities available in chapel during service.
Renew: Facing Challenges-(MARK 4:1-9)
August
VBS Registration Is Open!
Join us on August 8-12th from 9:00-12:00 for our Food Truck Party VBS! Registration is open for children age 4 through 5th grade. Find more information on our KidsConnect page or contact Rachel Lunning.
Summer Children's Ministry Help Wanted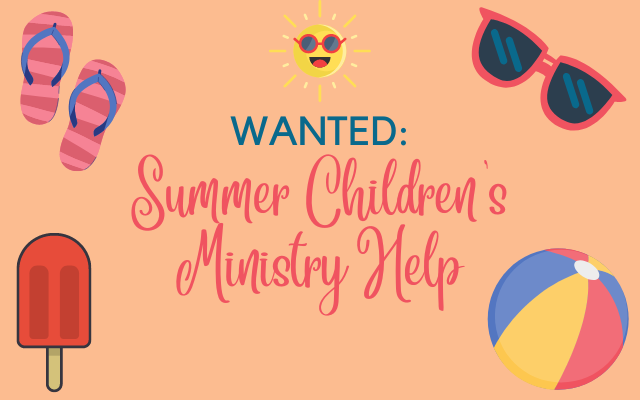 Our children's ministry volunteers have been working hard all year to give our children a safe and fun time at FUMC.  Help us give them a break by volunteering in our children's ministry on one or more Sundays this summer. In lieu of traditional Sunday School, we will have activities for children Preschool through 5th Grade in the chapel. Volunteers will help Ms.Rachel run games and activities during service. To view available dates and sign-up to help, click here.
Nursery Coordinator Position Available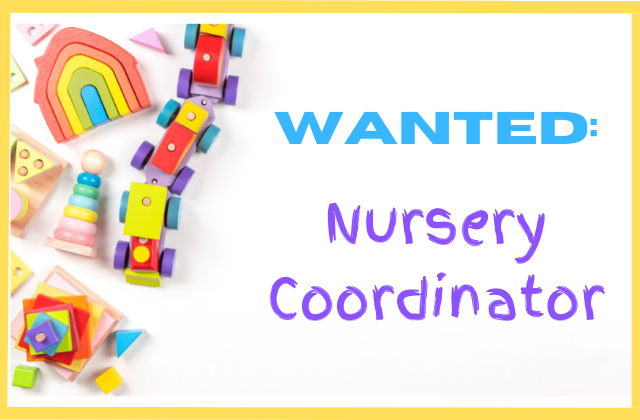 After nine years, our wonderful nursery coordinator, Pam Holdridge, is stepping away from this position.  We are extremely grateful for all she has done to care for our youngest kids over the years. Pam's last Sunday will be June 5th. Please take some time over the next few weeks to stop and thank Pam for her contributions to FUMC.
We are looking to fill the nursery coordinator position after Pam's departure. If you are interested (or know someone who might be interested) in providing consistent care for our littlest church attendees on Sunday mornings, please contact Rachel Lunning.
Family Picnic at the Park
Join us after church on June 19, 2022 at ITC Community Sports Park (51000 Eight Mile Rd, Northville) for a summer picnic! We will meet at the shelter by the playground from 11:30-1:30 for lunch and games together. A lunch of sandwiches, chips, and dessert will be provided.