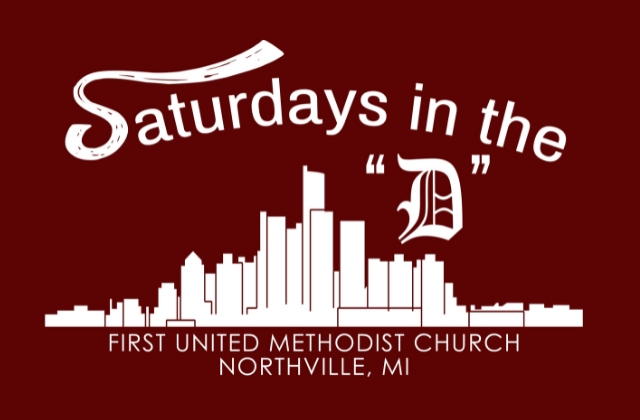 Saturdays in the D




Saturday, May 20, 9:30am at Joy Southfield Farmer's Market Lot
We will be cleaning up the lot and nearby grounds for their Sowing Seeds Growing Futures Farmers Market. The market is run every Tuesday and provides healthy and inexpensive food for the community and Detroit residents.
We can meet at the church at 9:00am and carpool down, or you can drive directly there for a 9:30am start. No worries if you have to leave early. Any time you can provide will be very much appreciated.
What to bring: Yard tools, weed whip, leaf blower, brooms, gloves, and most important of all, bring a positive attitude, your biggest smile and a willingness to help.
Also bring a lunch or snack and something to drink.
Sign up HERE! Questions? Contact Al Johnson
Farmer's Market Lot
(corner of Joy and Artesian)
18900 Joy Road
Detroit, MI, 48228.