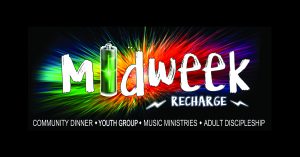 Midweek Challenge for the Week
Well Hello Midweekers!
It's been such a long time since we've seen each other but know that I have missed seeing all of your sweet faces!
If we were all together like normal on Wednesday night, we'd be working on Lent and Holy Week as our theme for the next few weeks. However, right now I'm not sure what's going to happen with Midweek for the rest of the year, but that doesn't mean you still can't do fun things at home together as a family! So each Wednesday, I'll send out just a quick and fun activity you all can do together.
Here's your challenge for this week:
There are many signs of life outdoors. As a family, go on a nature hunt and search for things that remind you that Jesus is alive! Share with one another what you found and how it reminds you of Jesus. If possible, bring it inside and place it in your bedroom to remind you that God's love conquers all!
My prayers are with all of you in that you remain healthy and happy and just know that Jesus is ALWAYS with us even during tough times!
God bless,
Miss Molly
Children & Families Ministry Director
FUMC Northville
mmclendon@fumcnorthville.org
248-349-1144 X20
"Our mission is to be a community in which our children and youth can find, experience and share their purpose in life through God's unconditional love and the teachings of Jesus Christ." …First United Methodist Church, Northville