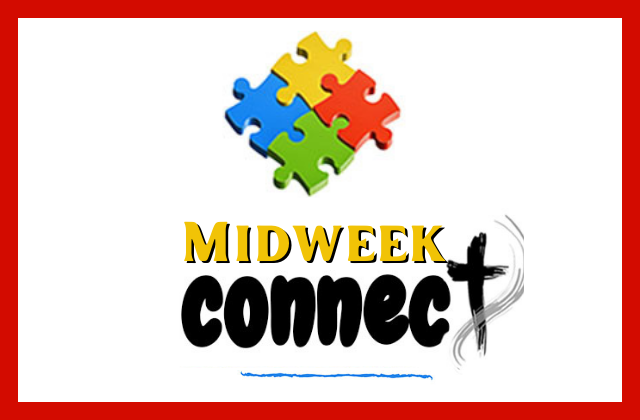 MidweekConnect
Wednesdays, 5:30 pm starting September 21, 2022
MidweekConnect is a time of fellowship, fun, and faith formation for the whole family! Our Wednesday night program resumes on September 21st.
Wednesday nights at Midweek Connect will focus on connection: with family, with God, and with friends in the church. Join us each week for:
Dinner (5:30-6:30): Connect with your family around the table during a meal together.
Worship (6:00-6:30): Connect with your family and God during a fun, informal worship experience full of music, scripture, and hands-on activities. Dinner will continue to be served and you're welcome to continue your meal around the tables while worship is happening.
Connection Groups (6:30-7:15): Connect with others during KidsConnect and ParentConnect Groups
KidsConnect: Children in grades K-5 are invited for a time of fun, fellowship, and faith formation. This fall we will engage with biblical stories to explore ways we join God at work in the world.
ParentConnect: While your child is in KidsConnect, join our ParentConnect group! Each week we will have a brief discussion on family spiritual formation topics and ways to connect children's KidsConnect learning to home, followed by a time of fellowship and dessert! Nursery will be available for younger children of ParentConnect participants.
Register today to join us on Wednesday nights this fall. Follow this link to register your child for KidsConnect. You can also indicate your interest in ParentConnect while registering your child. Questions? Email Rachel Lunning.