Being a Christian is not just a Sunday gig! Every day we are challenged and privileged to live life as God would have us do. Sundays launch us into a week ready to "DO GOOD" for God and his people..but it's not always easy! Sometimes the Holy Spirit within us needs a RECHARGE!
FUMC's MIDWEEK RECHARGE gives everyone an opportunity to share a meal and fellowship, study God's word, sing praise, serve God and connect with each other in a way that renews our spirit! Whether you are 5 or 50, 8 or 80, a kid, a youth, an adult – Wednesday nights at First United Methodist Church are for you!
4:30 – 6:00 Adult Bible Study
6:00 – 6:30 Community Dinner
6:00 – 7:30 God's Kids Plus
6:00 – 8:00 Midweek Recharge Youth Group (Grades 3-8)
6:30 – 7:30 Adult Bible Study
COMMUNITY DINNER
The cost of dinner is $5 per week with a maximum cost of $25 per family per meal. The meal can be paid for in advance or by the week! All are invited to join us for dinner to start out the evening at 6pm!  When you arrive, (1) check in, (2)walk through the line, and (3) be seated at a table! We will pray at the end of the meal before we dismiss.
NEW THIS YEAR!  Registration and Meal Cards can be purchased online with credit card now! Click on the links below.
Meal Card   1 –  one meal for $5
Meal Card 10 – 10 meals for $45            each meal is discounted to $4.50 per meal and can be used by the entire family.
Meal Card 30 – 30 meals for $120         each meal is discounted to $4.00 per meal and can be used by the entire family.
************************************
Click on picture below to walk through the
online registration process, health form, and then purchase meal card.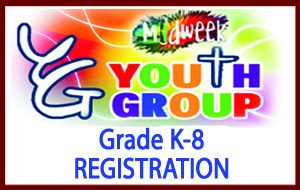 Click on picture below to just purchase a meal card
or additional meal cards throughout the program year.